BaumTraum : inside a bird´s nest
Concept & Design : multimedia exhibits : Moscow Pioneer Palace of Youth
Visualization : panorama video on curved surfaces
interactive floor projection : the orogin of life : Gondwana Prähistorium
Draft : interactive youth club
Meadow piano / Wiesenklavier : explore the diversity of a meadow while playing
BaumTraum : AUGÄPFEL : landscape with augmented reality
BaumTraum : AUGÄPFEL : landscape with augmented reality
BaumTraum : GUCKLÖCHER : explore what´s living under a trees bark
Concept : City Information Center : aerial view with interactive video projection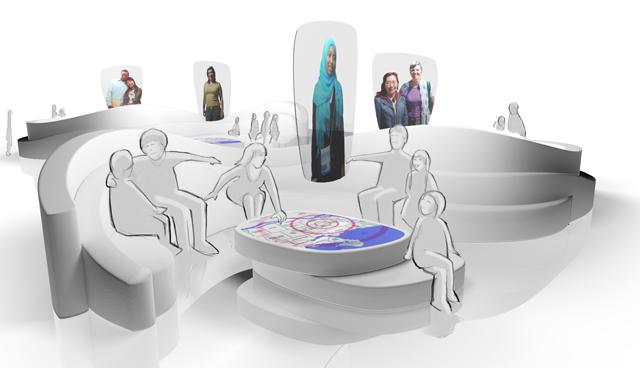 Concept : City Information Center : interactive city guide
Concept : City Information Center : multitouch table about cultural institutions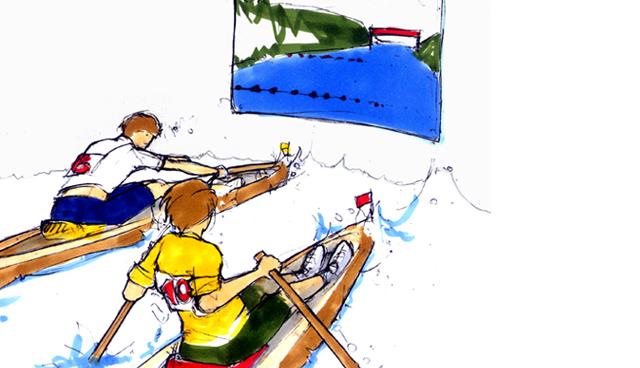 Draft : interactive rowing
Character Design : Murmlitrail : wake the bear and get shaked
museum of catastrophies : draw your downhill line and get feedback about avalanches
Draft: green house : 360° videoprojection and real plants as interface
Showroom ALPIvista : Alpi Fenster, Riffian, I
(a)iBerg gives shape to your CONTENT!
We put a spotlight on your information and make this a lasting experience for the young and the old.
(a)iBerg develops design and presentation concepts for science centers, information centers, exhibitions, museums and themed environments.
In collaboration with architects, general contractors and specialists we attend to your project and guarantee a design in which function and content are brought to a precise point, and so focuses attention on the main issue.
(a)iBerg Design gibt INHALTEN Form!
Wir setzen Information ins Rampenlicht und gestalten die Vermittlung zu einem nachhaltigen Erlebnis für jung und alt.
(a)iBerg entwickelt Design- und Vermittlungskonzepte für Science Center, Informationszentren, Ausstellungen, Museen, Themen- und Erlebniswelten.
In Zusammenarbeit mit Architekten, Generalunternehmer und Spezialisten begleiten wir Ihr Projekt und garantieren Design mit Funktion und Inhalte, die auf den Punkt gebracht sind.